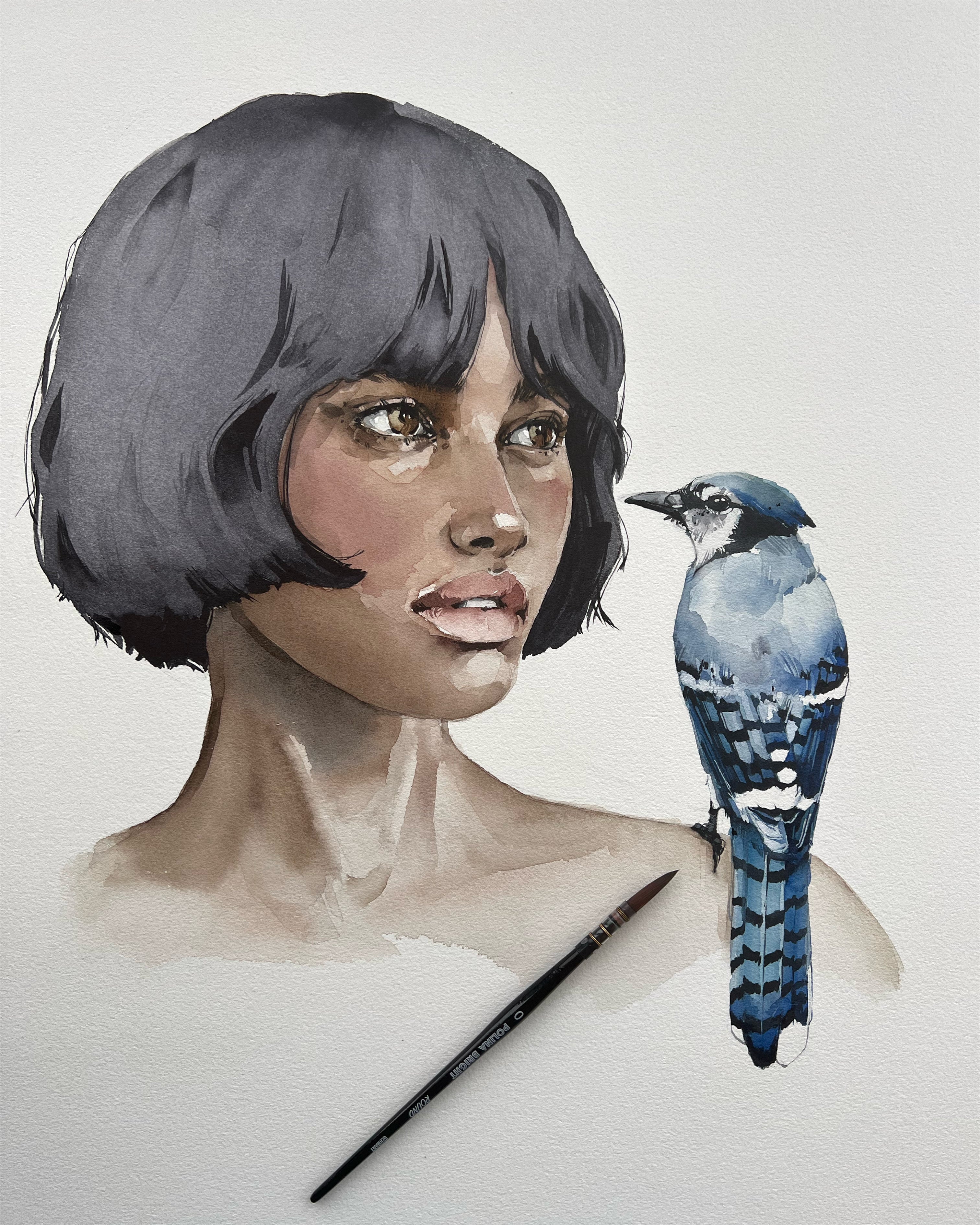 Girl with Blue Jay - original painting
 This is the original "Girl with Blue Jay" watercolour painting by Polina Bright.

Watercolor, pencil 

Painting is 46.5 x 63 cm 

Original watercolour paintings are drawn on high quality watercolour paper. The mount or frame is NOT included.

NOTE: PLEASE ALLOW UP TO 4 WORKING DAYS FOR THE PAINTING TO BE SHIPPED.