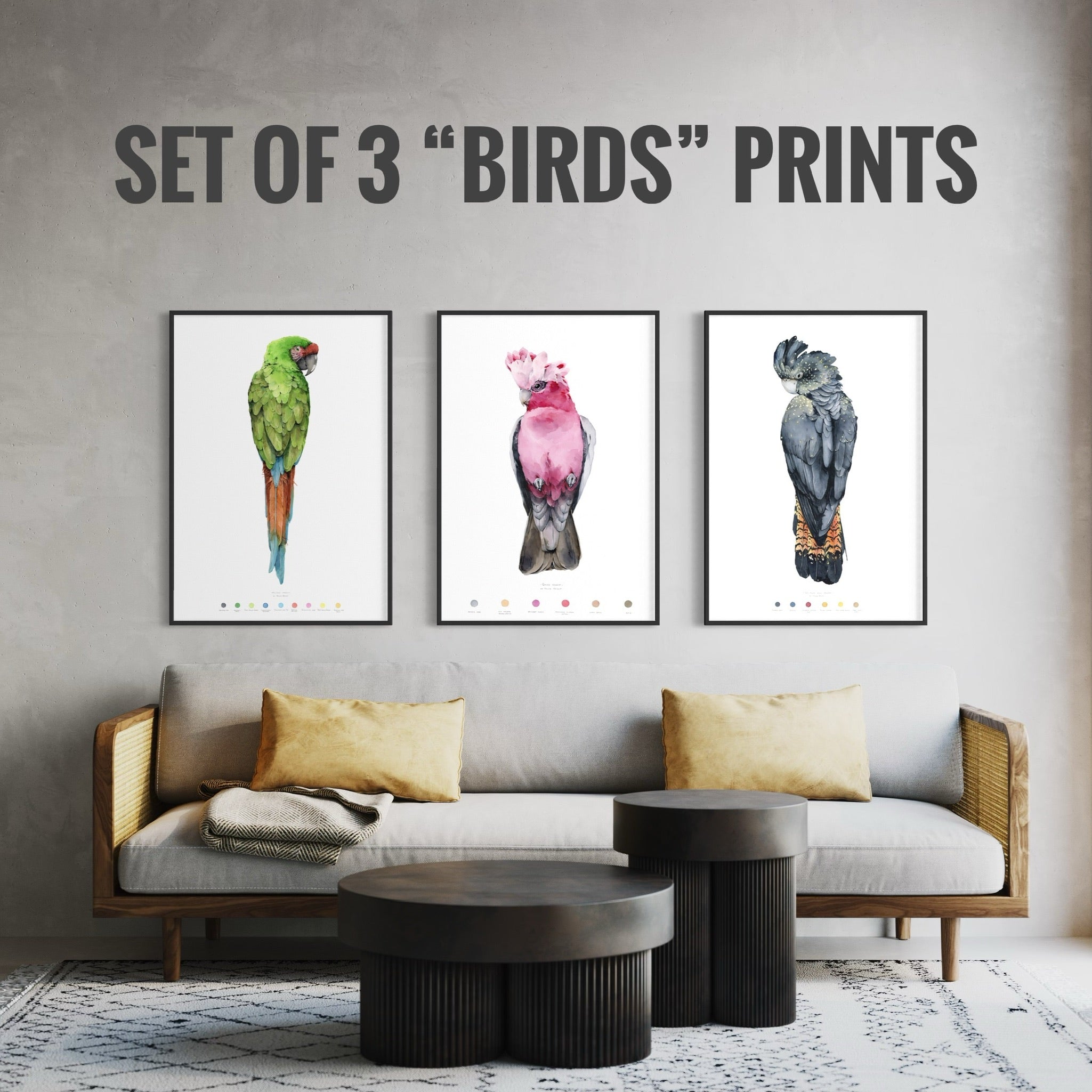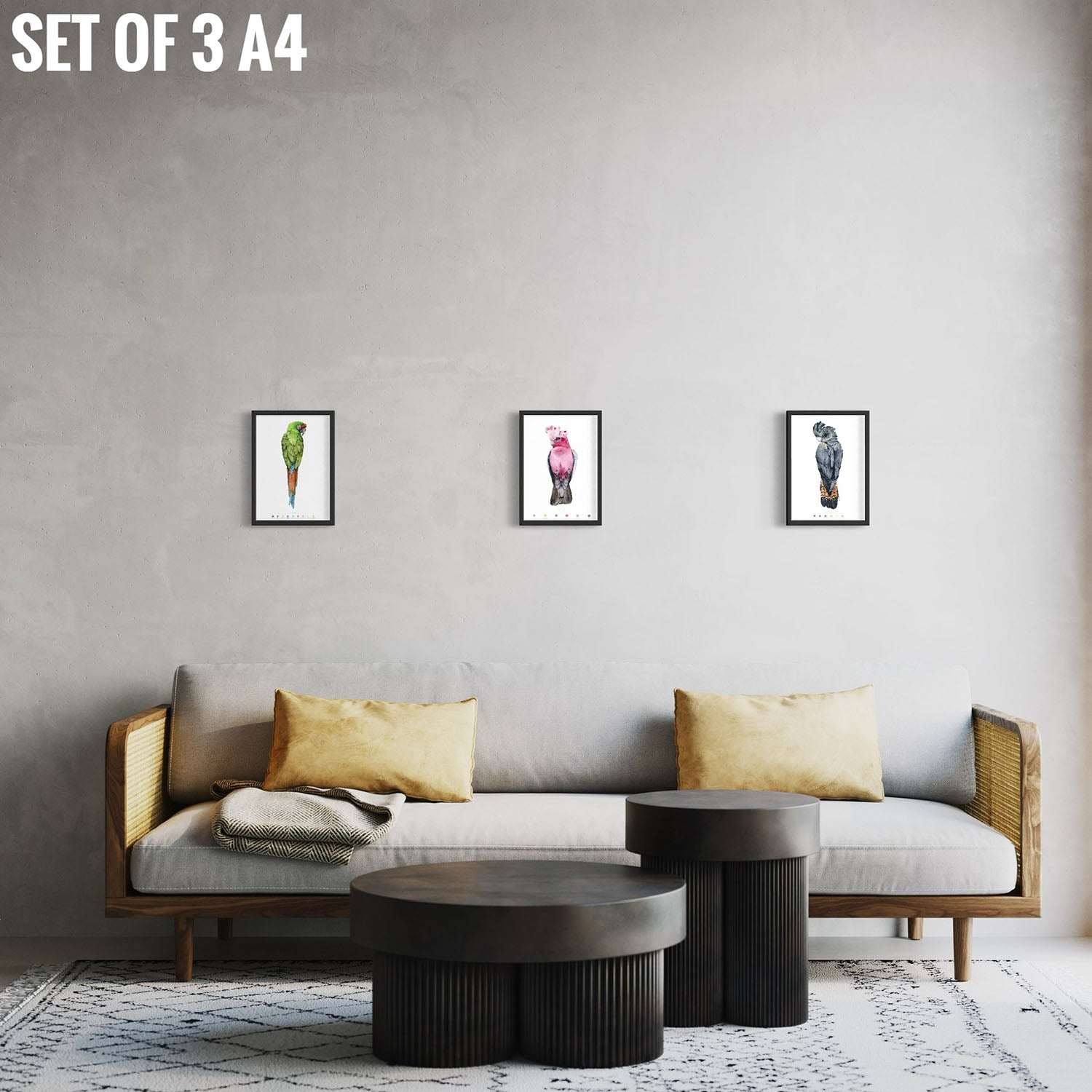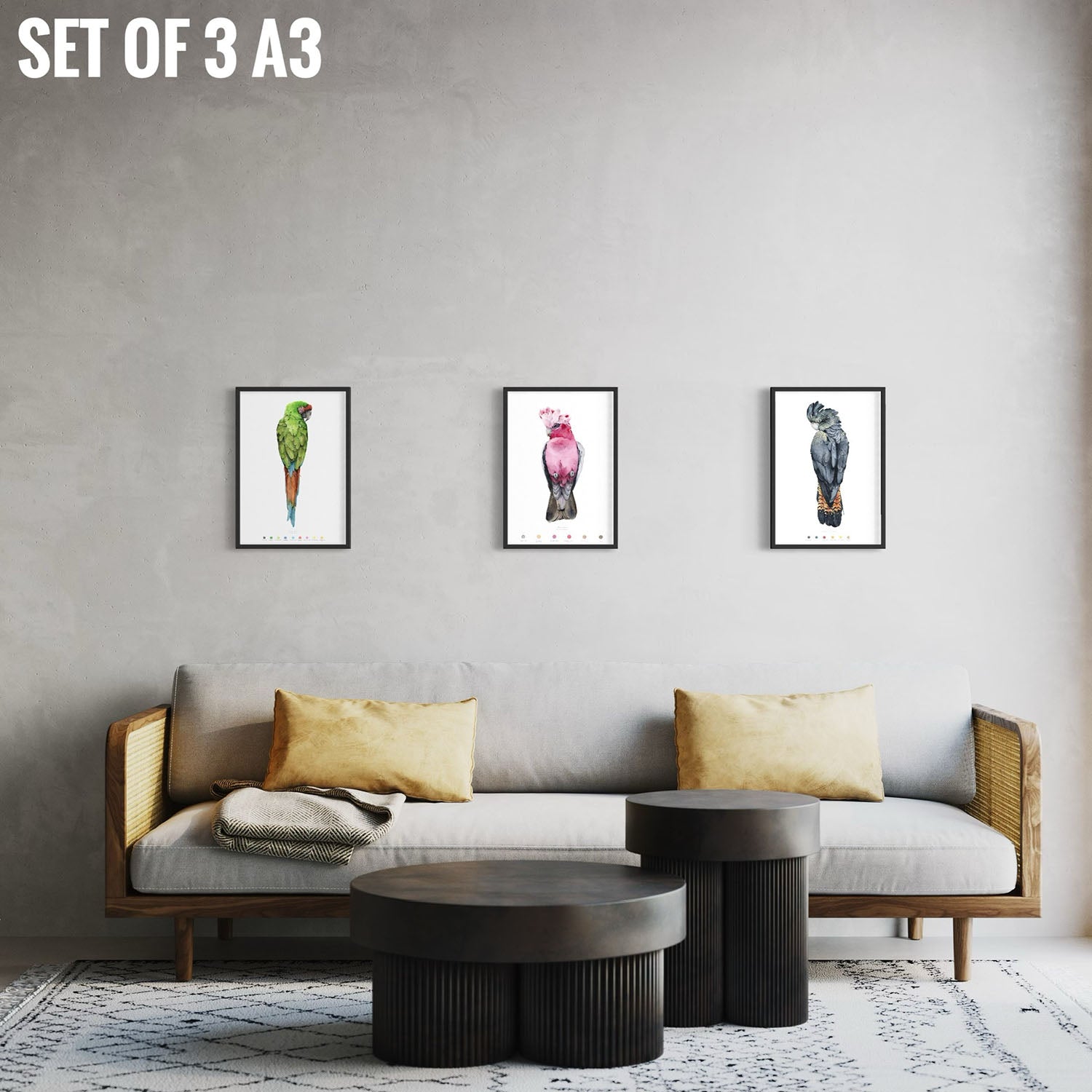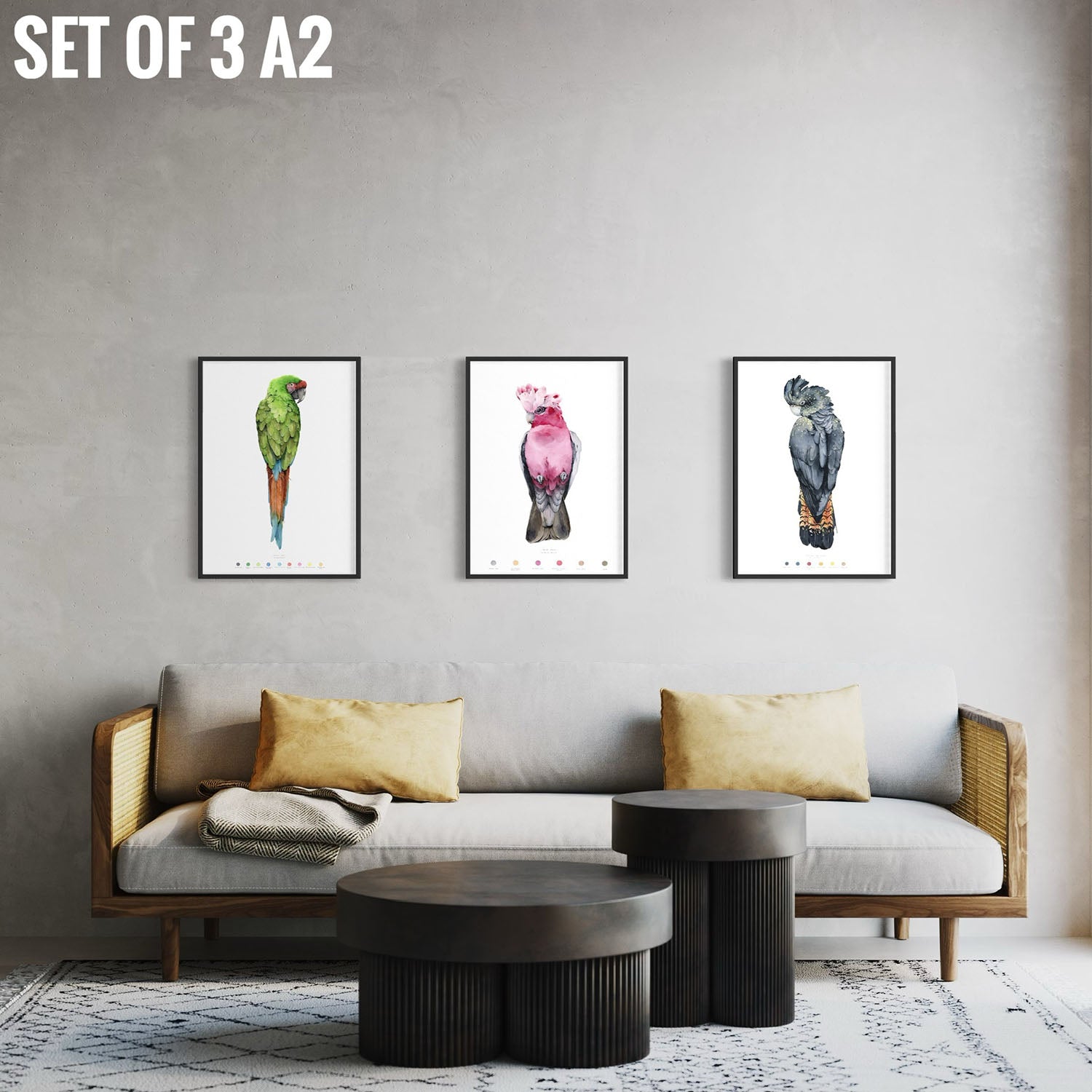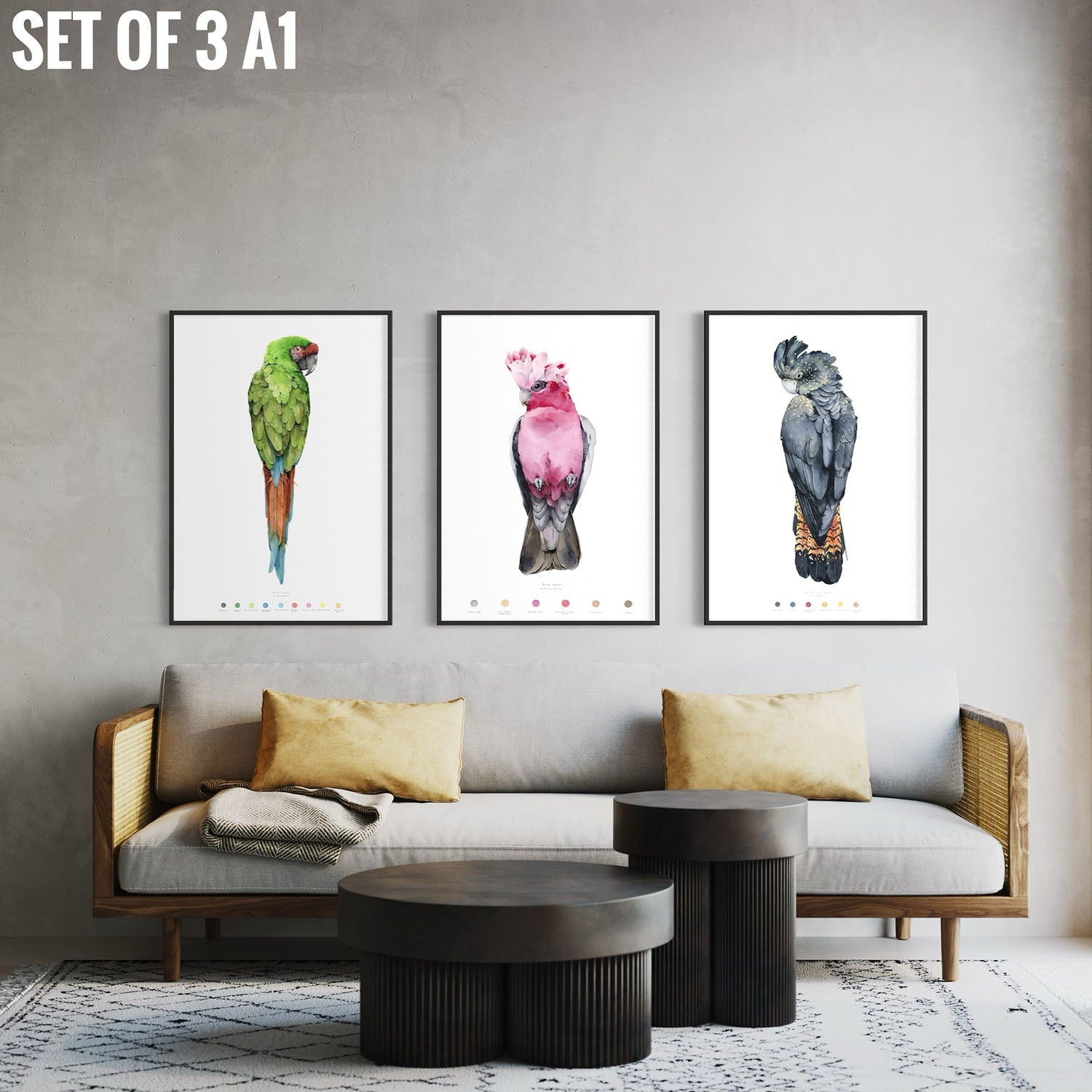 Set of 3 Prints from the "Birds" collection
This listing is for 3 prints (of the same size) from the "

Birds

" collection.




Specify the names of your choice of any 3 print from the

Birds

 

Collection in the designated area bellow.

For example: "Hummingbirds in Eucalyptus, Galah Parrot and Ruddy Kingfisher in white poppies"



Enter your choice of prints here: