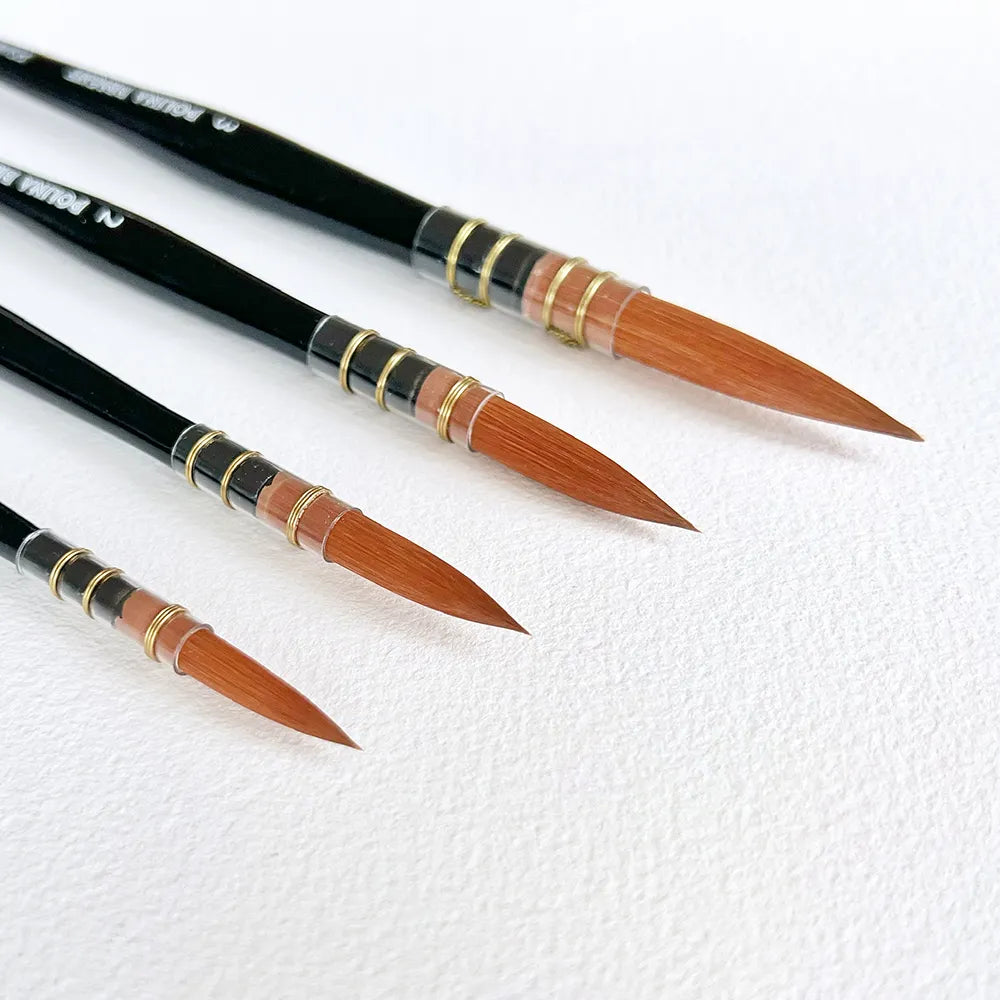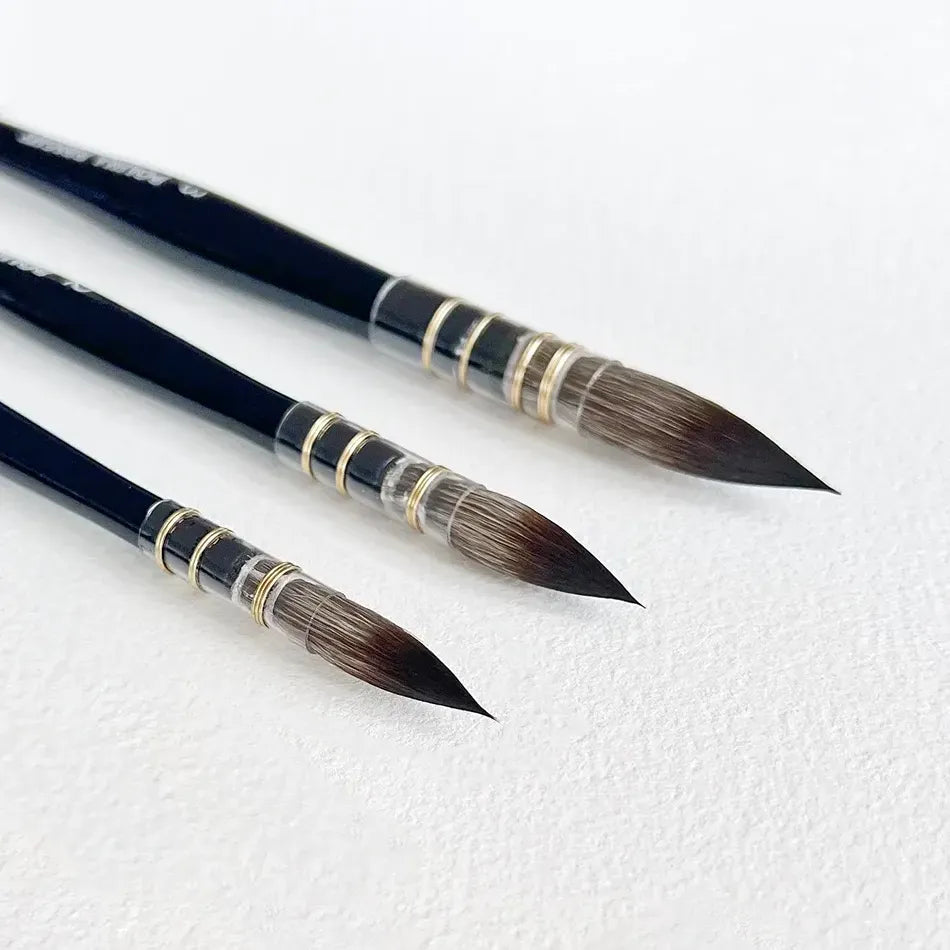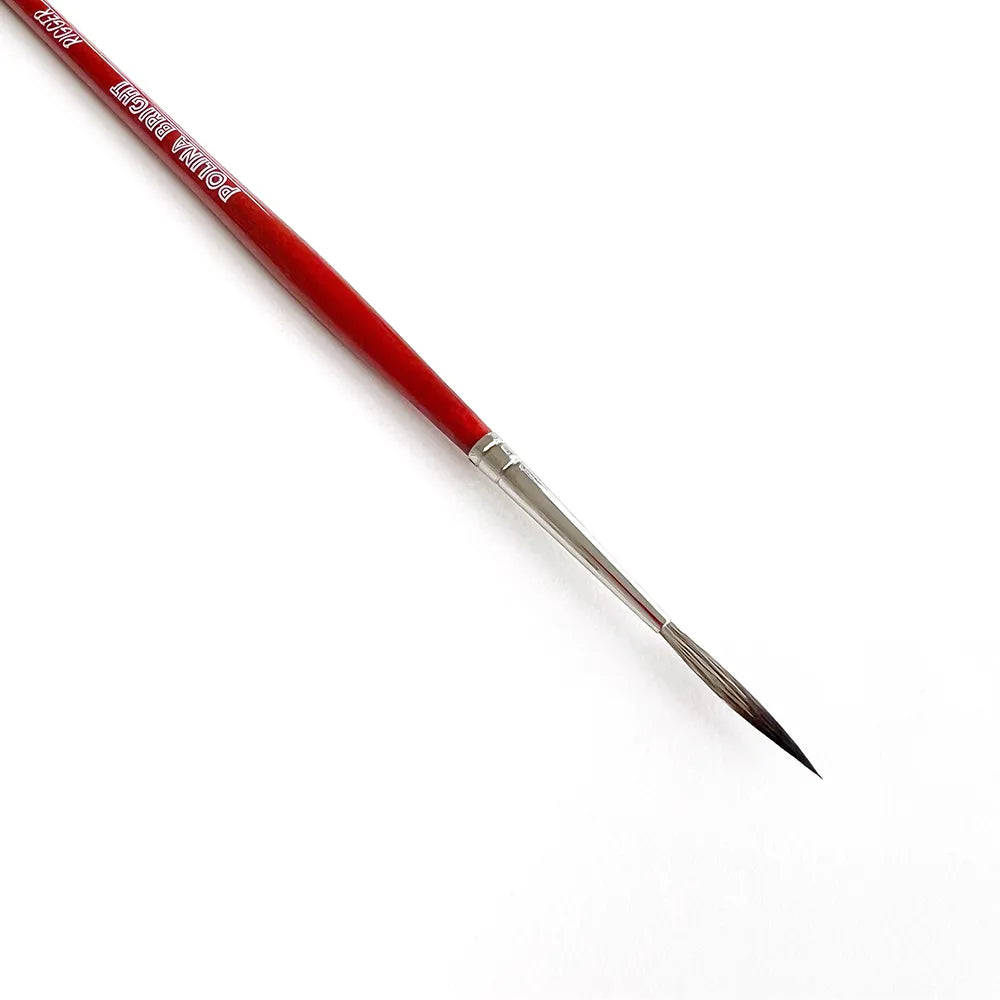 Strictly limited edition of these wonderful brushes are manufactured in each batch, so don't miss out - secure your set now!

✨ Introducing a complete collection of Cruelty free & Vegan Polina Bright Brushes, brushes that:


are Cruelty Free 

and 

Vegan 
are

 

Synthetic - matches and exceeds performance of many natural hair brushes
have an

 

Incredible water holding capacity
are Versatile

 

- work for both large wash areas as well as tiny details
Work with

 

any liquid media
are of Professional

 

quality

 

- the brushes are built for everyday use - built to last!

It does not get any better than this!

You'll receive:

🎁 + BONUS - you will receive all existing Polina Bright coloring pages + access to all future coloring pages!

(suitable for watercolor and any liquid medium)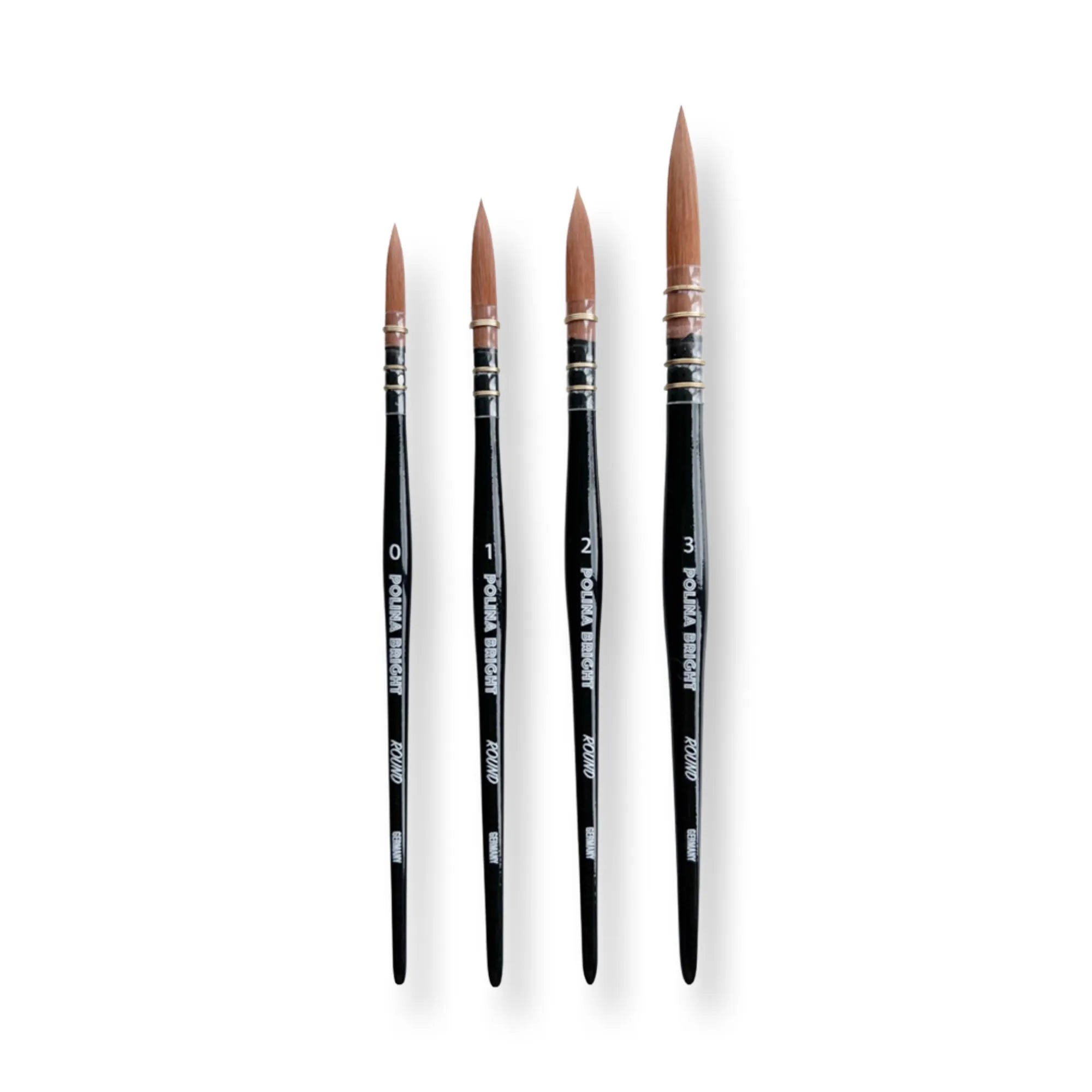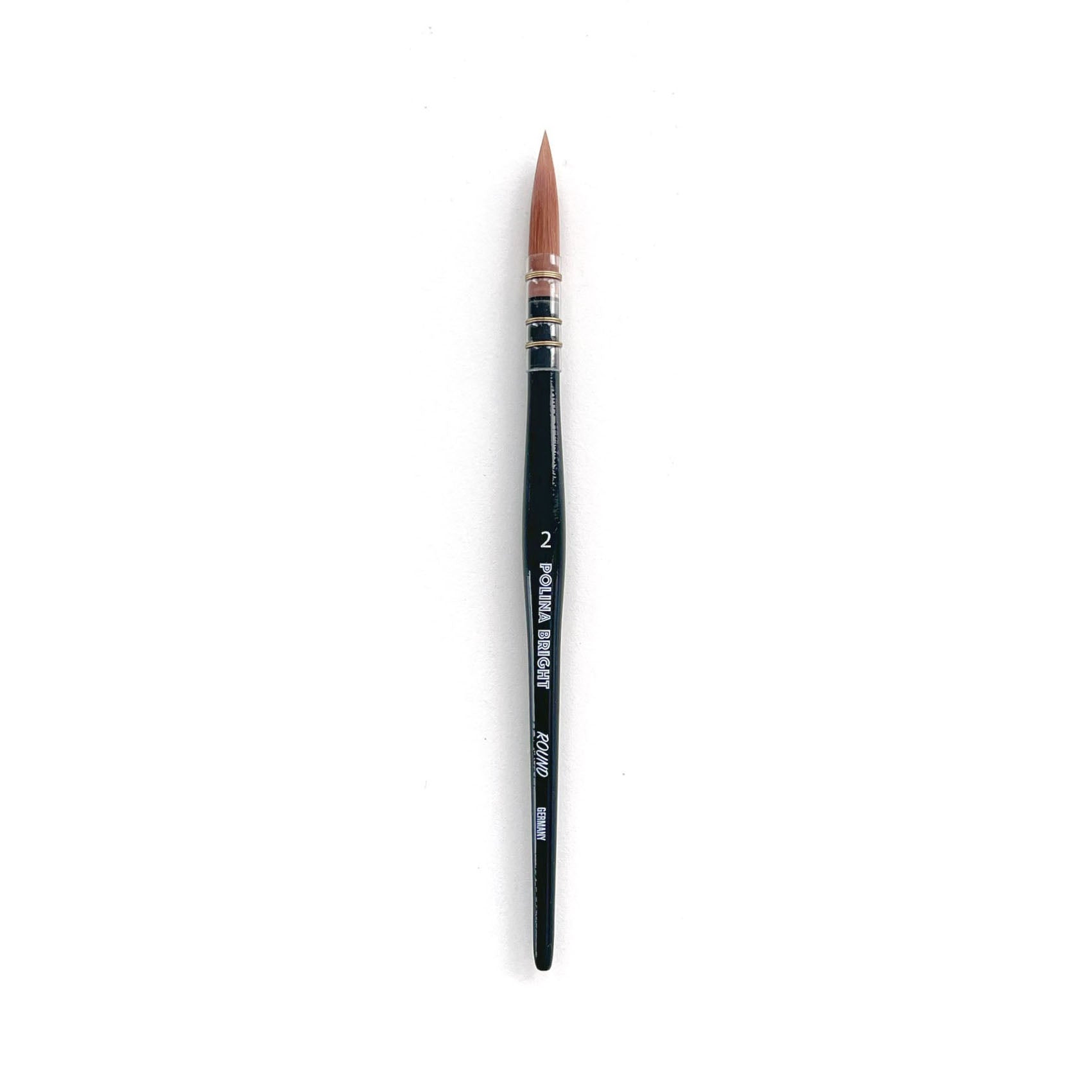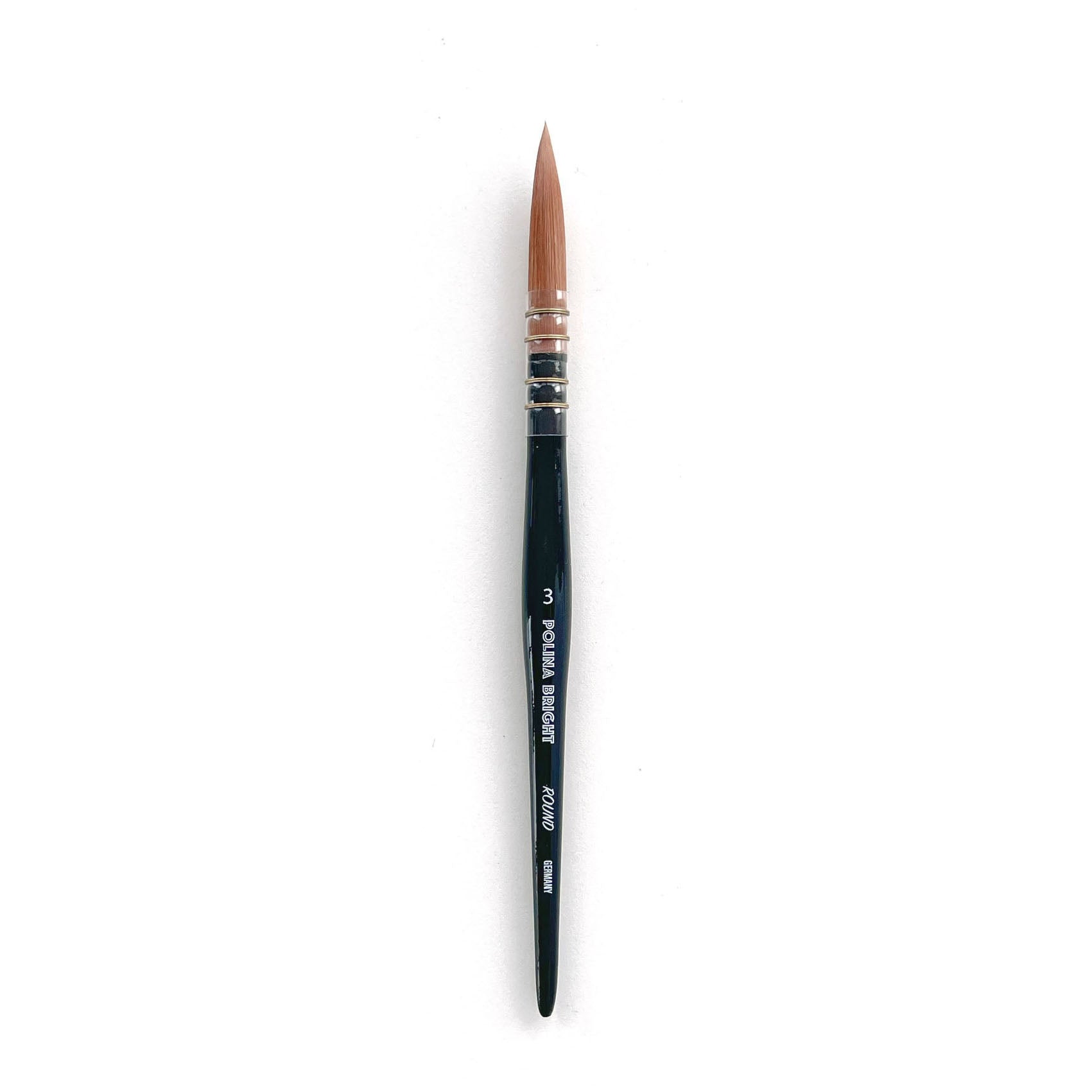 Cruelty Free

 

and 

Vegan

 
Synthetic - matches and exceeds performance of many natural hair brushes
Fine tip - perfect for those precise strokes

Springy - comes back to shape when painting
Superb stroke control
Incredible water holding capacity
Versatile - works for both large wash areas as well as tiny details
Works with any liquid media
Professional quality
Handmade in Germany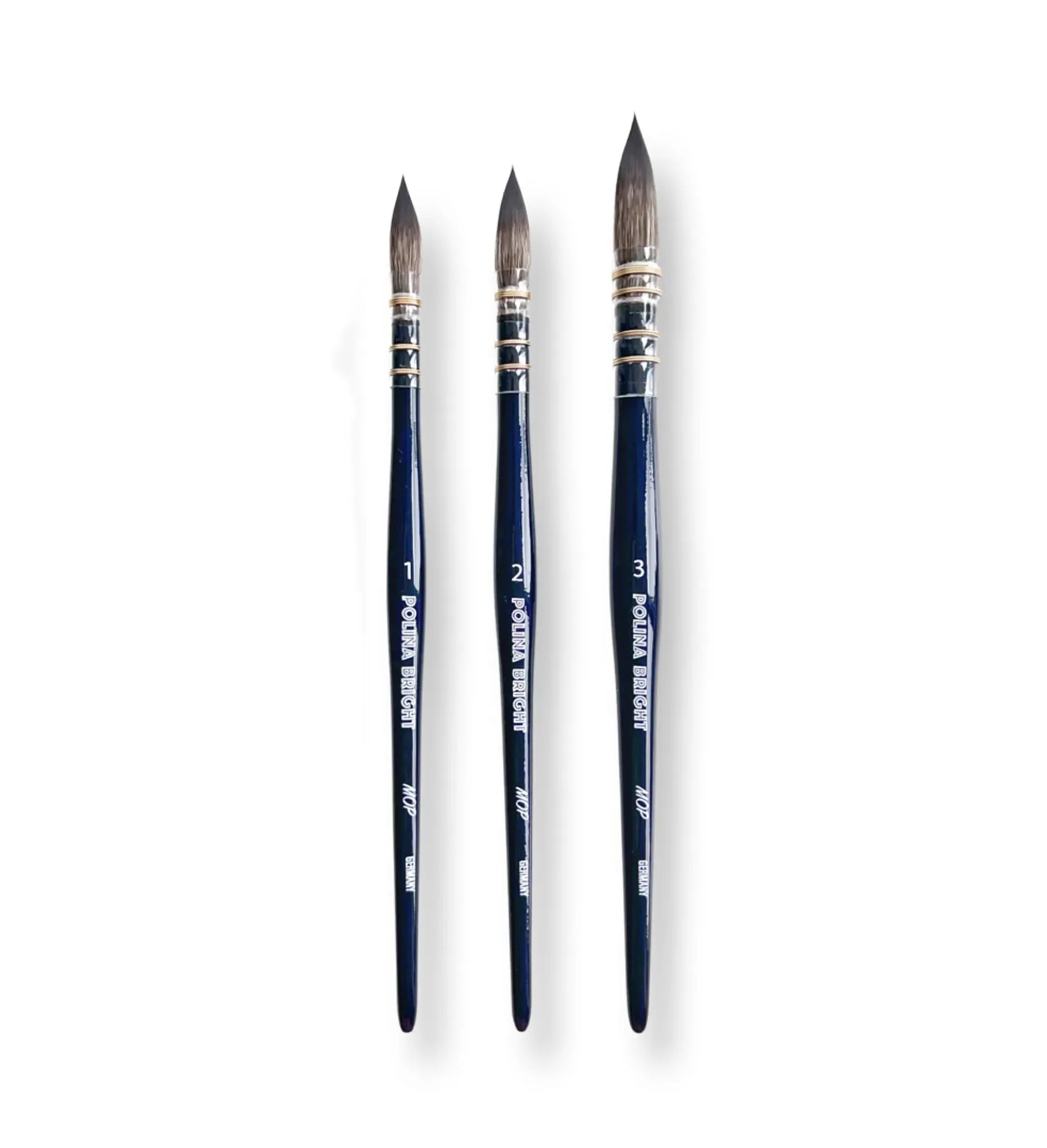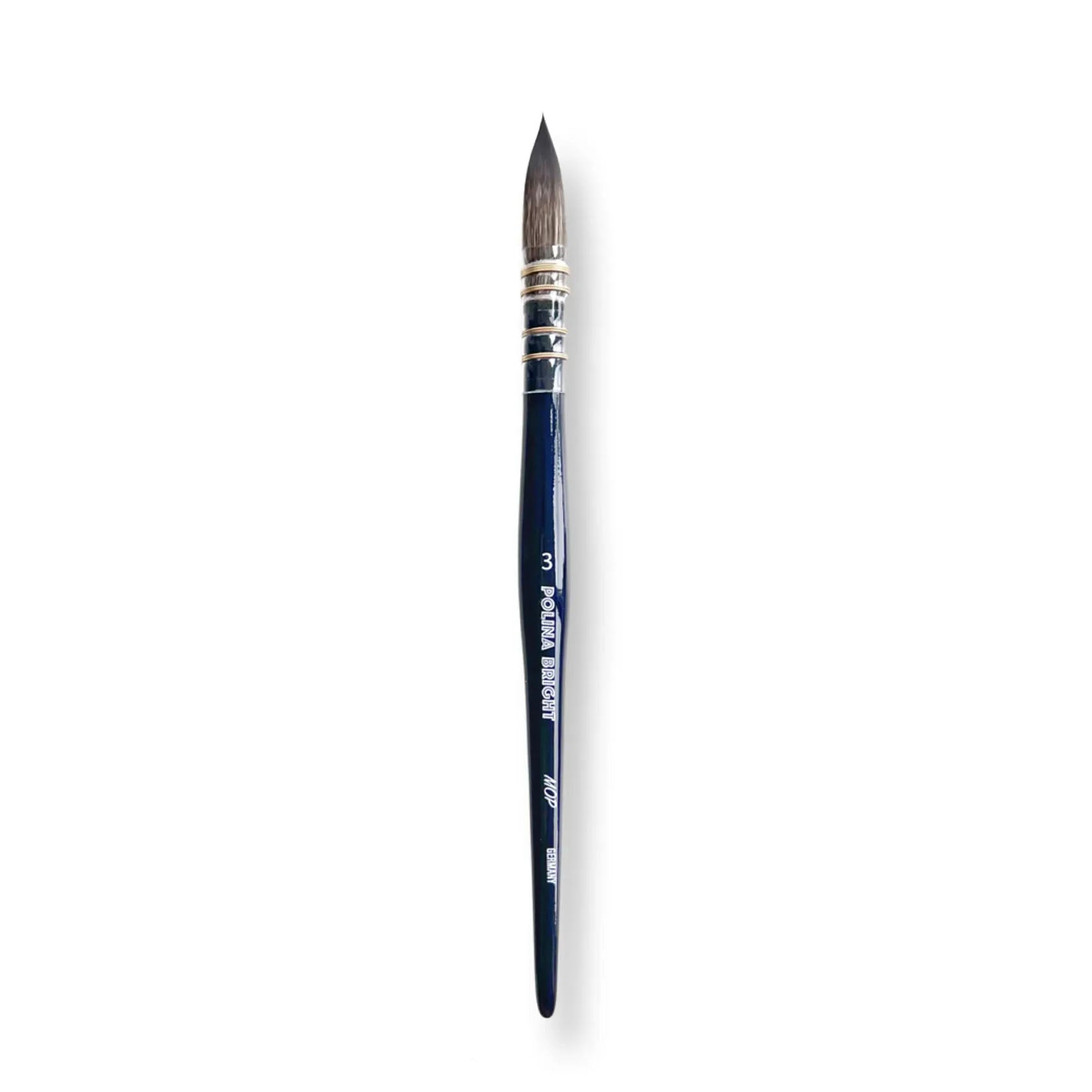 Strictly limited edition of these wonderful brushes are manufactured in each batch, so don't miss out - secure yours now!


✨ Introducing our brand new Cruelty free & Vegan Polina Bright Mop Brush.✨


 This animal-friendly brush has the shape of a large round brush when wet, making it a truly magnificent watercolour tool that comes to a fantastic point. This brush will add an exciting dimension to your paintings with fluid & controlled washes.

The synthetic filaments will deliver all the point, spring and colour carrying capacity of synthetic squirrel hair. The versatility of this new synthetic Mop will give excellent performance over long periods of time.

Suitable for watercolor and any liquid medium.


These brushes were designed for Polina Bright by one of the oldest European brush-making company.

And once again the BEST thing about these brushes is - NO animals are harmed and no animal products are used to produce these brushes!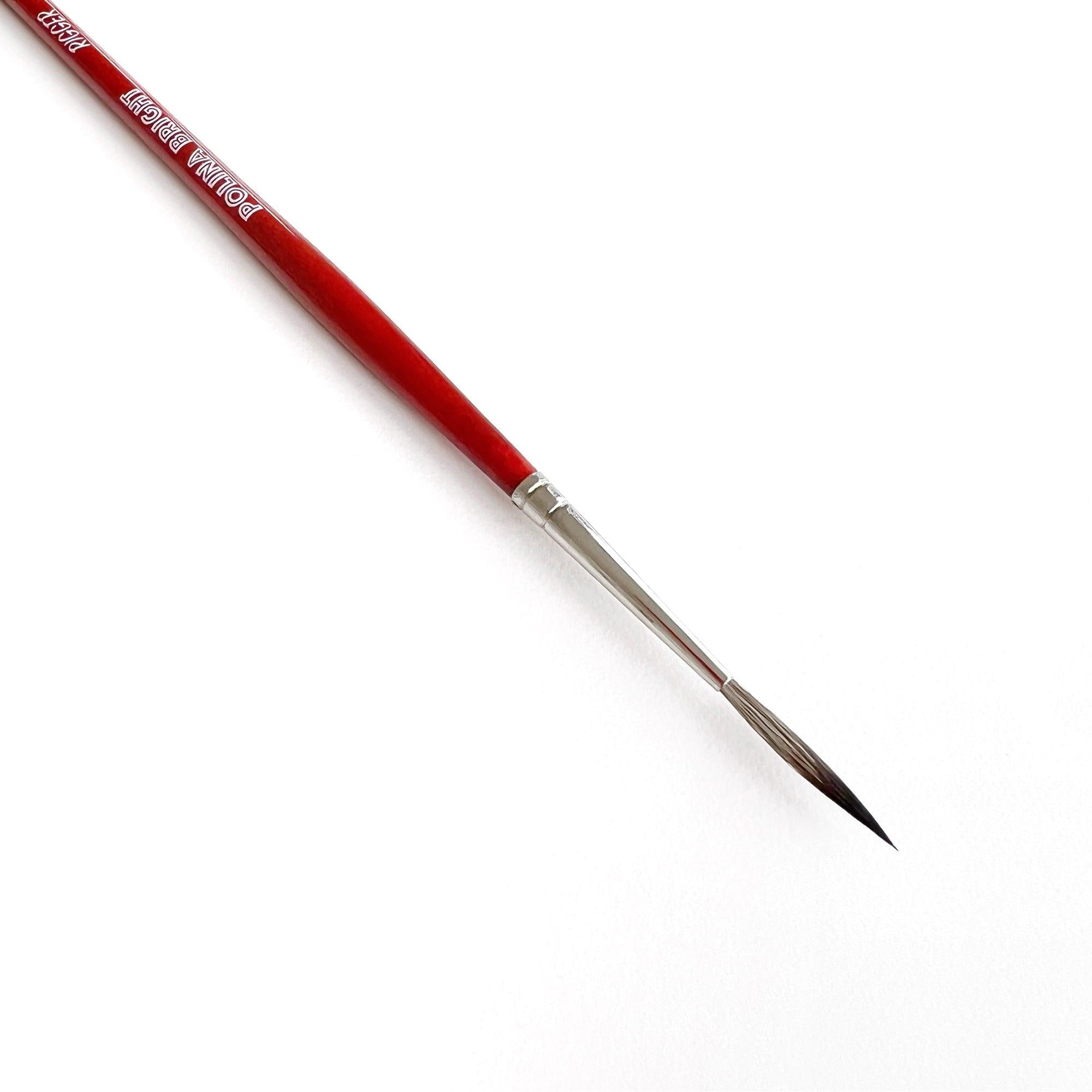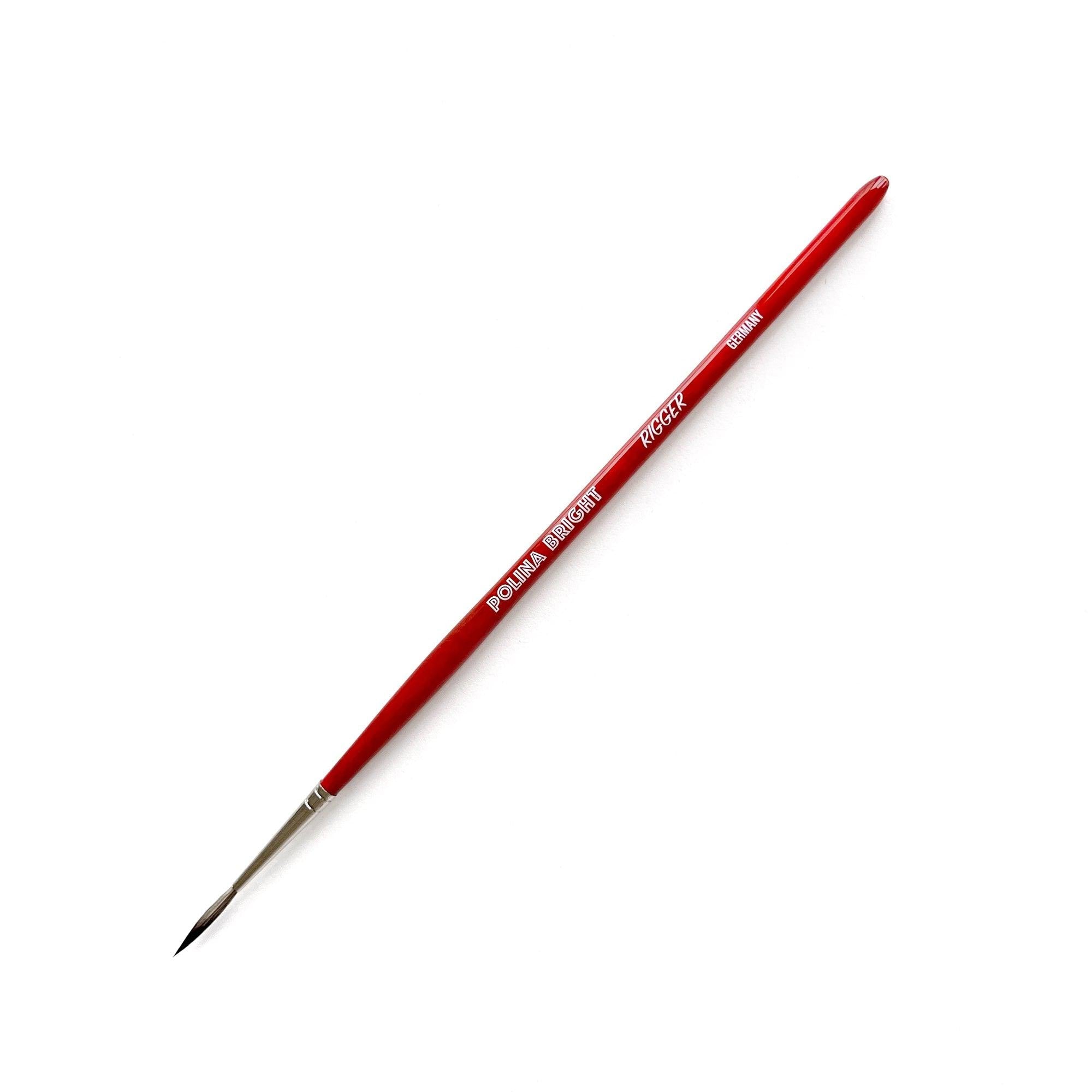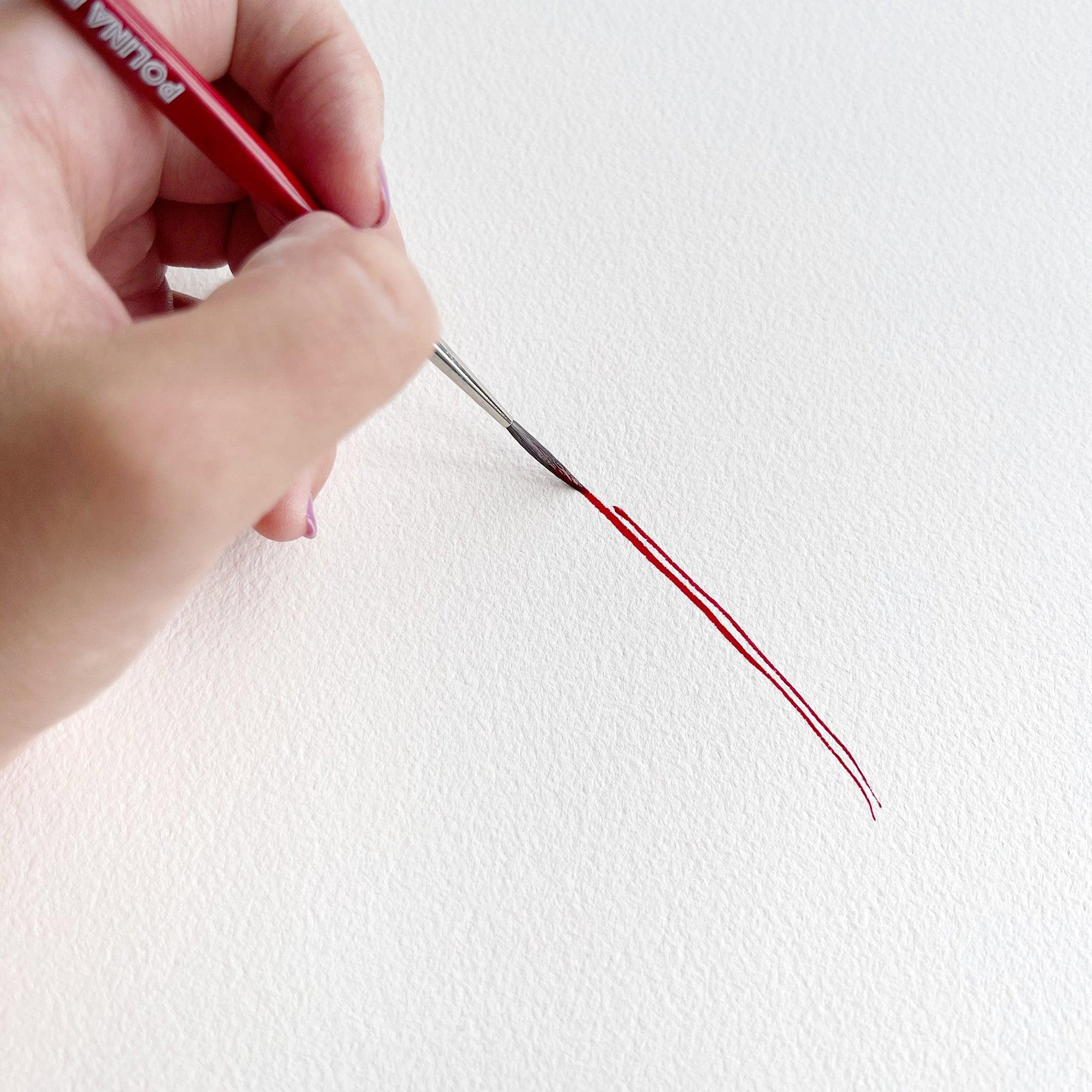 This magnificent professional watercolor Rigger brush is an excellent tool to work with on the tiniest details.

Continuing the philosophy of the Round brushes this rigger brush is Cruelty Free and Vegan. 

The long, extra soft and springy fibers allow the longest thinnest controlled strokes. And at the same time we are sure it will exceed all expectations when we talk about water holding capacity.

The special synthetic hair used for these brushes was designed to match and even exceed the water holding capability of the natural hair brushes, with one important difference - NO Animals are harmed and no animal products are used to produce these brushes!


These brushes are produced in Germany, by one of the oldest European brush-making companies.



WHOLESALE pricing is available for BULK orders - please reach out to us for more details!

Please note that depending on the volume of orders it may take 1-3 business days for your order to be packed and shipped. 
Your reviews
Super happy for this find on Instagram. I love these brushes! I bought the 0&2. They hold a lot of water but are "bouncy" at the same time and you have more "control" (or as much as you can with watercolors 🙃). The point is perfect for fine details. So worthy!!!
Exceeded Expectations
Wow, just wow! These brushes have completely exceeded my expectations. The water retention is out of this world, and they make painting a joy.
I've tried many different watercolor brushes, but these are by far the best. They are well-balanced, comfortable to hold, and produce consistent results.
I love the variety of brush sizes in this set - it allows me to experiment with different strokes and create a wide range of effects! Love them!
Latest print additions
On sale
On sale
On sale
On sale
On sale
On sale
On sale
On sale