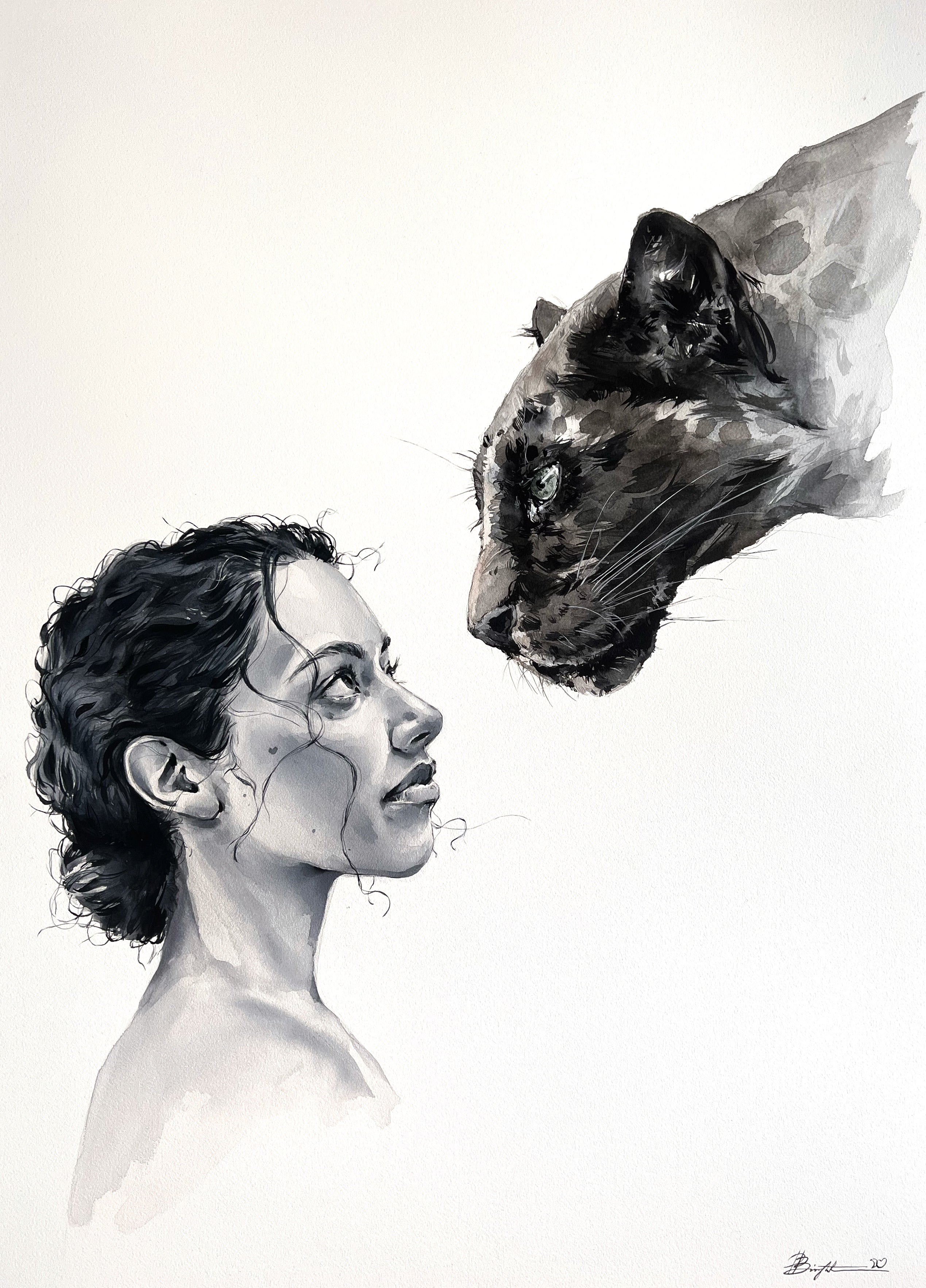 "Introspection" - original painting
This is the original "Introspection" watercolour painting by Polina Bright.

The painting depicts a girl and a panther staring at each other with a fierce intensity, as if they share an unspoken understanding. The girl seems to have a realization - the panther is not a separate wild animal, but instead represents her own inner world, her spirit animal, her other skin.

The panther, with its strength and ferocity, is a symbol of might and power. But the girl is not afraid. Instead, she embraces the truth that the panther is a part of her, and that together they are a force to be reckoned with.


This painting is a story of self-discovery and introspection. It reminds us that sometimes the most powerful force we can tap into is the one that lies within ourselves, waiting to be recognized and unleashed. It's a testament to the beauty found in fierce connection, both with our own inner selves and with the wild world around us.


Watercolor, gouache

Painting is 65 x 88 cm 

Original watercolour paintings are drawn on high quality watercolour paper. The mount or frame is NOT included.

NOTE: PLEASE ALLOW UP TO 2 WORKING DAYS FOR THE PAINTING TO BE SHIPPED.